The culture of food in France: eating your way through Vietnam in the heart of Paris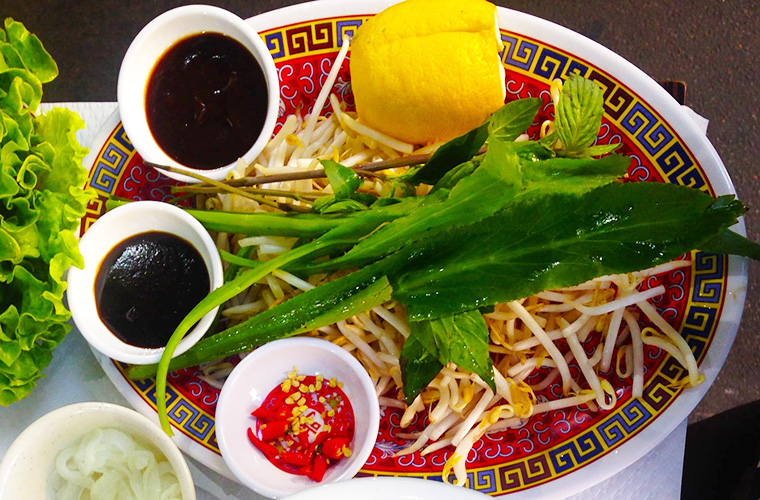 Let's wander in Vietnam in Paris. It feels like we have travelled in time. We are strolling in Hanoi and mouthwatering at the bold flavours of a pho. Paris in July and August is a completely different city. Locals retreat elsewhere to seaside towns, mountains or abroad. The roads are empty. People nonchalantly strolled about. The city is relaxed, the air is warm. It's summertime. It's the holiday season.
People have this relaxed body language and a happy smile on their faces. Roaming lazily down the riverbanks, here and there groups and couples are enjoying picnics. The air smells of wine, cheese, beers, summer fruits. Kids are running, playing and laughing whilst their parents watch, relaxed. Trendy boats, filled with workers and holidaymakers move rhythmically in the river. It's summertime.
From soigné Paris to bustling Hanoi
I meet with my friend near rue Tolbiac where suddenly most signs are in vietnamese or chinese to name but a few. Buddhist temple; A chinese decked out Mc Donald's; Noodles bars; Korean eateries; We are in china town. The afternoon drink turns into dinner. This guy knows his way around China town and I know I can follow him with my eyes closed. So when he suggests we have dinner at Pho Banh Cuon 14 I know my taste buds are about to travel 9000km. We are heading to the land of Pho, Vietnam.
It is warm and we get a table outside on the street alongside fellow diners. There is a waft of spice in the air. As we sit down our bodies loosen up. The aroma are enticing. Appetites are skyrocketing. I looked around and some are already happily tucking in their food. Others are going through their menus. Lovers are being lovers.
Waiters are rushing about taking or delivering orders. Disarming simplicity. As I glanced over my shoulder, a queue of people is steadily growing with diners patiently waiting to be seated.
All our senses are in Pho wonderland
We order fried spring rolls to share and special Pho. My friend is having his with offals. I choose classicism. Fragrant and still steaming. Beans sprouts, fresh onions, lemon wedges, thai basil, fresh chilies. The selection of garnish and salad is crispy, the veg are fresh. The sauces are full of flavour.
The spring rolls are crispy and melt in the mouth like butter. Blink and you miss them. Deep-toned, tasty and wonderfully spicy broth. The meat is tender. Time stops. We lick our fingers as we are transported in a canteen in Hanoi. Just humming in the noise, the smell and the taste. Our stomach muscles are challenged.
The food is simply flavoursome. The constant agitation of the waiters and the proximity with fellow dinners make for the cosy atmosphere. Pho Banh Cuon 14 is located 129 avenue de choisy, 75013 Paris.
I might try to make a pho at home sometime in the upcoming months. Watch this space.
xoxo M. Let's share our inspiration
[SLGF id=609]