About us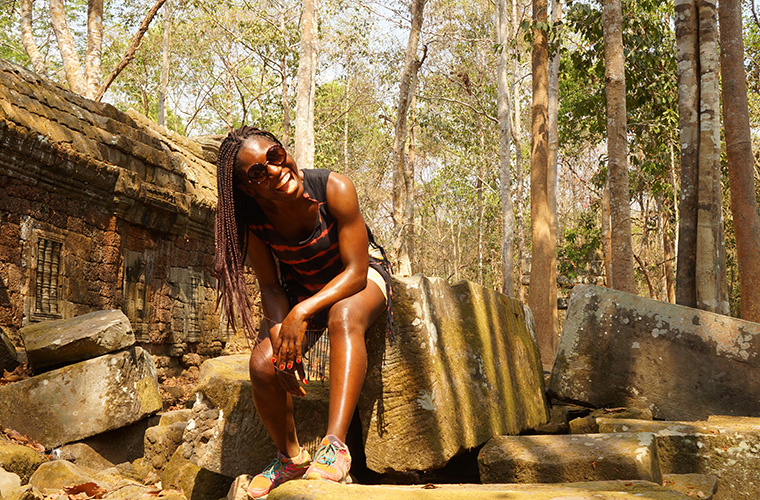 Welcome to Melting Sisters! Our blog is like a melting pot. That is to say a place where different stories and global flavours are mixed together; We speak about emotions as we wander through foreign lands above all.
Melting Sisters is a travel, photography and food journal. It is created and curated by me, Maddy. We share our first hand emotions and stories about off the beaten track travels. In other words these are real experiences with real people. My little sister Morgane occasionally joins me on this adventure. This is life as we experience. This is life through the lens of our cameras. In addition we hope to inspire and relate to travel-lovers around the globe.
Who we are
I am an IT and digital project aficionado; British and French by upbringing; Cameroonian by birth. My grandparents ignited this understanding that food is by far the most humble way to engage with others. In short I am travel, adventure and food-obsessed. By no means a photographer, I do love capturing moments and storytelling. My camera is always by my side. This is how i capture memories.
In the same vein Morgane is French, Tunisian and Vietnamese. We are nomad sisters fuelled with big dreams and a longing to dig beneath the surface. To sum up we want to experience better.
Our aim at Melting Sisters
We will not tell you where to stay and what you must do in our blog. No "you must do" bucket list. Why? Because we simply believe travel truly is an individual perspective. Rather, we document emotions and stories about off the beaten track travels. We explore the hot spots of course. There is a reason why they are hot spots. We strive to inspire you to live more deep, personal and unique experiences in short. Because that's what we look for for ourselves.
Through our photographies we hope to provide you with a visual experience. Places; Faces; Meals; Stories and experiences that shape our souls and fuel more dreams.
In other words Let's celebrate stories and emotions. To sum up Let's share our travel inspiration.
xoxoM.
All rights reserved © 2023
One must have written permission of the authors to use and publish any content. I, Maddy, am the exclusive owner and proprietor of all contents published in meltingsisters.com