Paris through my lens: happy little celebrations of Hanami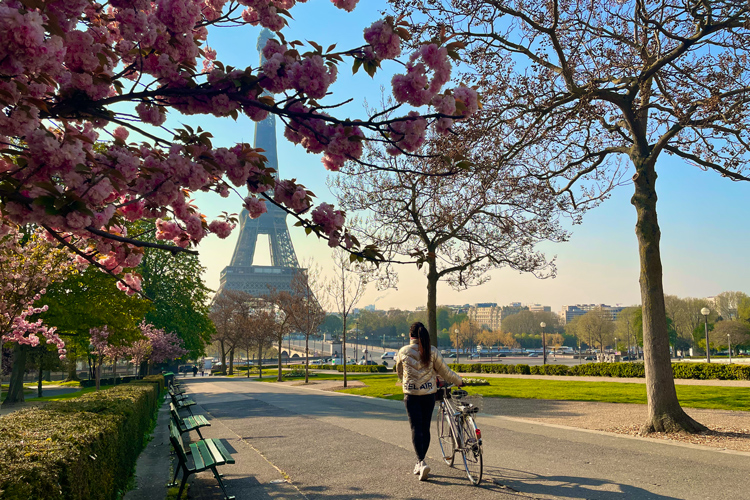 We have explored Paris in the Spring. Now let's travel to Japan but at home as we celebrate Hanami. Sakura is huge. In the world of springtime flowering trees, it's a whole world unto itself. With travel restrictions still in place, lockdown seems to have slow down time. How about happy little celebrations of Hanami in our own backyard? This is the year to enjoy this differently. In Japan, Hanami draws locals and tourists alike to its otherworldly beauty. It has been so since the eight century. Culminating in the second part of April, blossoms reveal their staggering and ephemeral beauties throughout. Here in Paris, the celebrations of blossoms have grown each year. Most of it centred around cherry blossoms.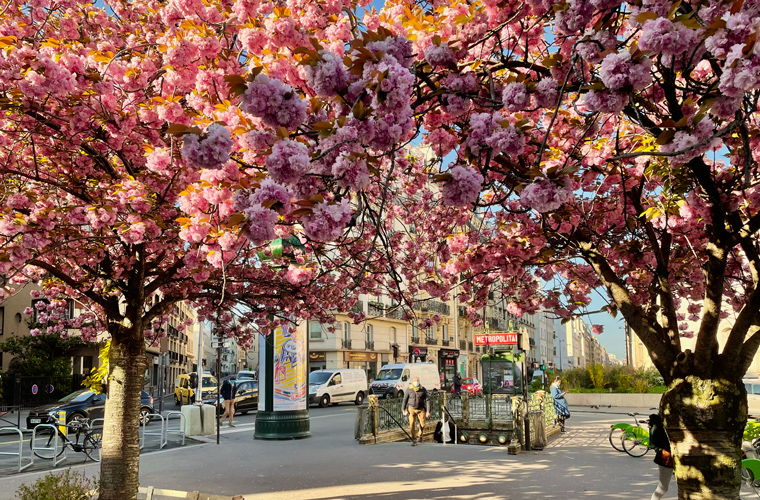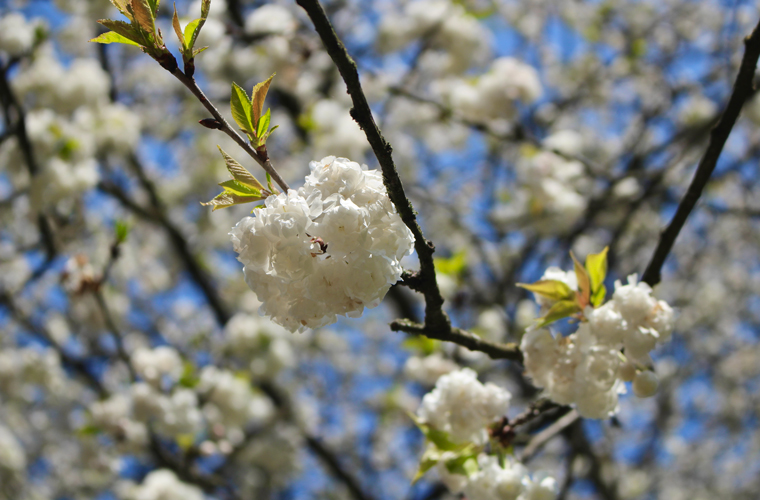 I love mountains and I live in a big city. Parcs and gardens have therefore always been my refuge. This is where I always turn. Even more so with the onset of the Coronavirus and travel restrictions as a consequence. I often meander aimlessly. Seat. See. Touch. Smell. During this pandemic hitting the parcs also becomes a perfect way to social distance. It is also growing to become more than before the most comforting place. As Spring once again came during a lockdown period (the third lockdown as i write this), i began looking into little details in a hope to experience more than i have before.
How about happy little celebrations of Hanami in our own backyard
Cherry blossoms viewing. Also known as Hanami. Although we have come to associate Hanami with cherry blossoms, flower viewing is far wider than that. "Though Hanami – flower viewing – has become synonymous with cherries, people once watched for plum blossom. Clouds of pale pink Somei Yoshino are now regarded as the archetype of a spring scene, but other varieties of cherry dominated in the past."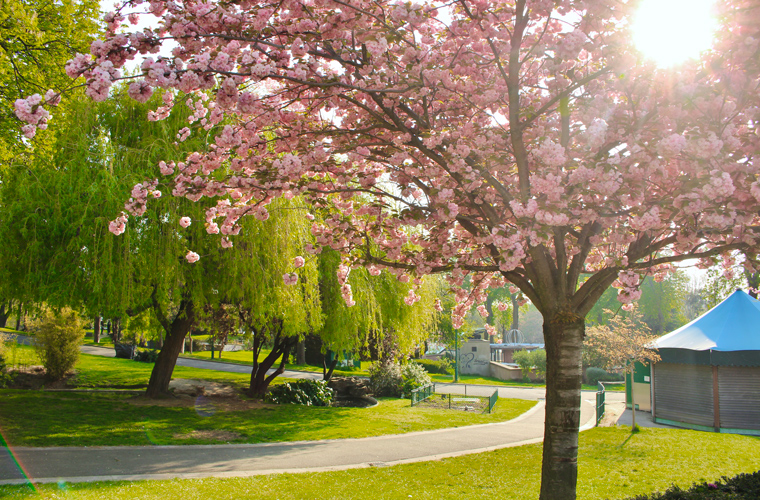 We often overlook that which is close to home. I spent a massive chunk of my life back home in the green heavens that are Kent and London. In comparison, Paris packs a smaller verdant punch but it is still a relatively huge one. The city maintains in excess of 420 parcs and gardens. Seeking out cherry blossoms beauty feels a bit like a treasure hunt. This year, it appears Parisians have an obsession with flowers more than before. I certainly do despite not being the most horticultural person. Finding flowers i feel is finding solace in the midst of these indistinct days. The pink wave floods Paris and the related instagram hashtags. So as we near peak bloom I head to Parc des Sceaux. The hot spot for celebrations of Hanami in Paris.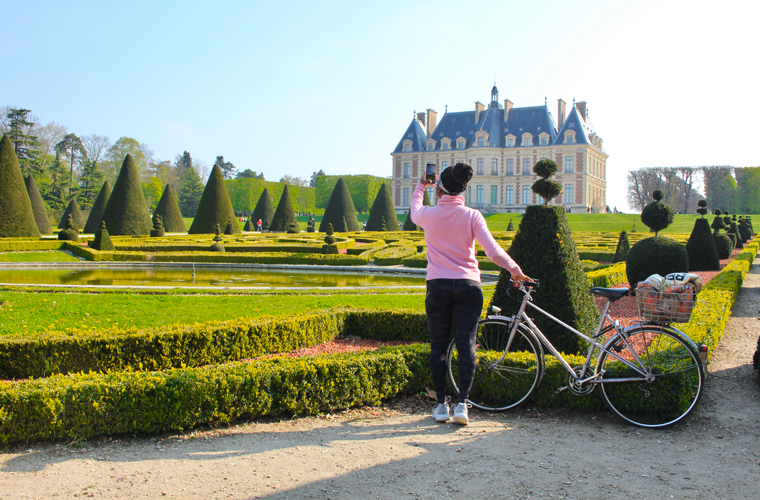 The height of the pink season
It is my first true season of cherry blossom viewing. The cherry blossom festival has been an annual tradition for years here now. This year though like last year is synonym of cancellation. So like many i shuffle from one hot spot in the city to the other. I snap countless amount of pictures in a hope of keeping a memory of their ephemeral beauty. It is not until i am in the underbelly that it truly hits me. Parc de Sceaux.
Audience or not the trees are still doing their thing regardless of the pandemic. It feels like everything was put on hold in the winter and suddenly there is this explosion of pastel blooms. In addition they all bloom at the same time. Moreover as their beauty is fleeting, within a month it's all gone. My head swivels left and right and back and forth as i marvel.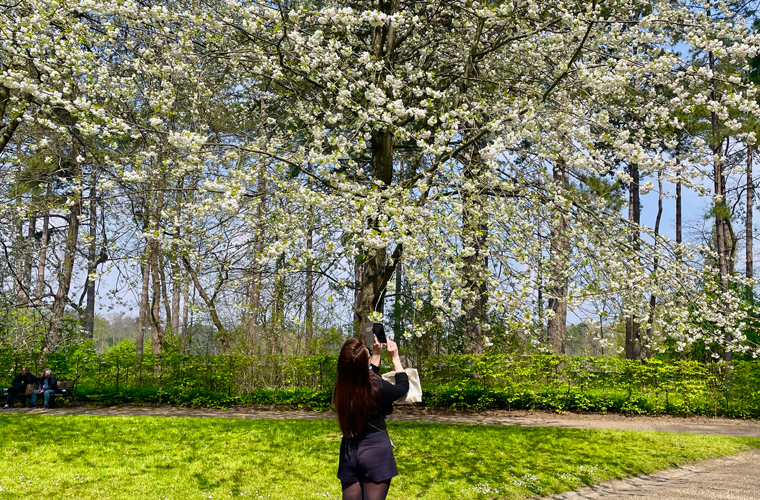 Here on the pink cherry esplanade, the Kanzan cherries are queens. Carefully tended strands of trees each display throngs of fluffy blooms reminiscent of candy floss. I am told this popular cultivar is believed to be the most ornamental cherry tree. Flowering is nothing short of extravagant. The double blossoms are all borne in hanging clusters. Their colour is a soft pink and sometimes almost magenta.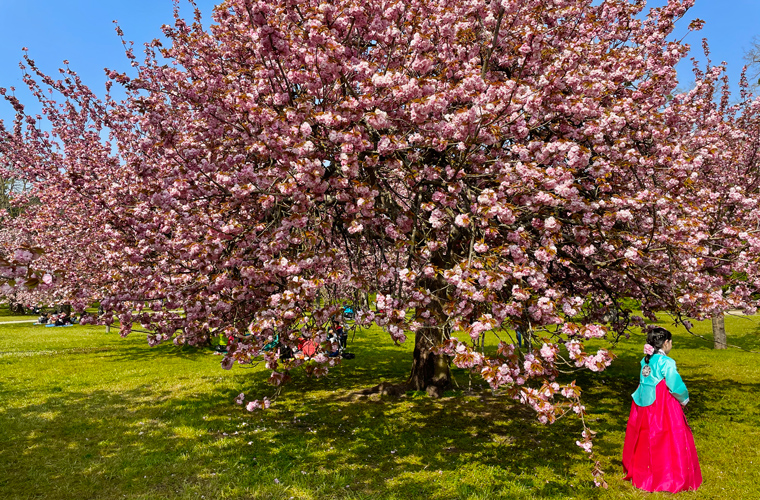 The white cherry plaza on the other side bursts with ivory blossoms. I am told it could be "Prunus Shirotae". Sometimes also referred to as "Mount Fuji". It is a double-flowered cherry blossom. Its name means "snow white".  Here trees are taller. A sharp contrast from the pink esplanade. The dazzling white flowers are less clustered. The sweet delicate scent is almost non-perceptible.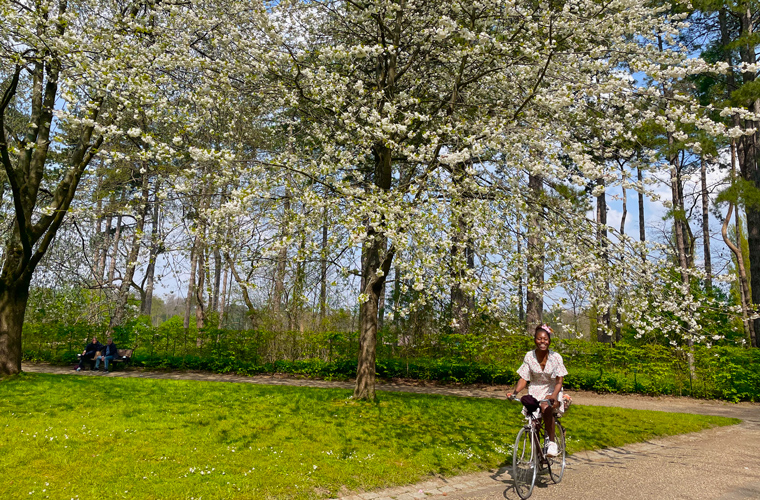 Hunger for new life
Early in the morning as i got here there was a healthy dash of cheerful birdsongs. As the arrival of families and visitors grows, i notice this flow of serenity. Blankets are out. Food is tasted. Drinks are swallowed. Laughters are heard. Games are played. Naps are taken. Countless amount of pictures are snapped. All generations are mixed together. It feels like nature has cast a magical spell over the entire crowd. All are enjoying the height of beauty on a sunny day. Nature is carefully creating mesmerising pockets of colour and all are tuning into nature. It almost feels like an emotional and spiritual respite for all.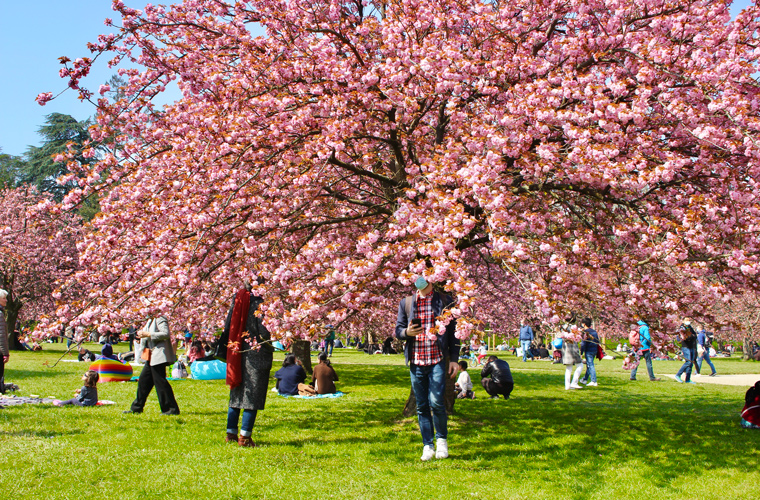 It is in this fleeting beauty that i find the most pleasure. Like many, I find myself crouching down for the perfect angle for a close up. Or looking up to admire the candy floss trees. Happy little Celebrations of Hanami. It is all about the enchantement of the flowering profusion. This year though the blossoms arrive a bit early. In Japan, peak bloom broke an all time record of nearly 70 years. Experts are blaming the global rising temperatures. Cherry trees are indeed sensitive to temperature changes. During this pandemic, hunting for sakura i feel has become a way to soothe those bouts of anxiety. I feel we ought to therefore keep reminding ourselves that it is our duty to cherish nature.
xoxo M. Let's share our travel inspiration