Oslo: how the coolest scandinavian city nurtured my mindfulness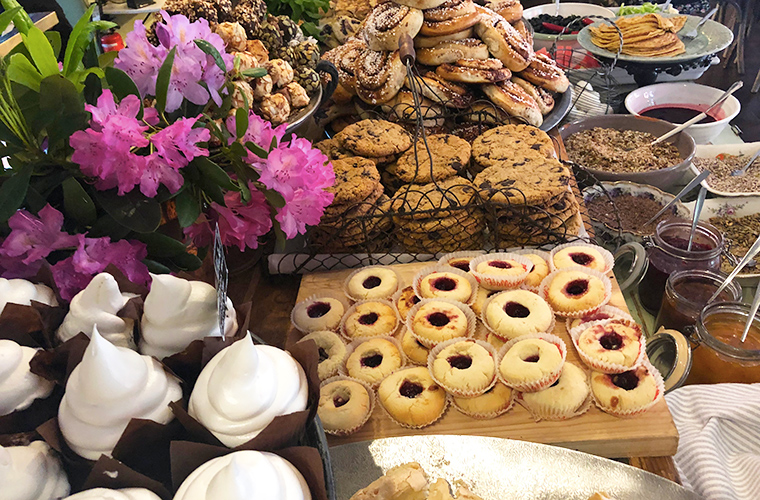 There is something i have always found fascinating: how is life in northern foreign lands? How is life in a country where winter is harsh and long? Scandinavia captivates me. In the same vein Allemansrätten also fascinates me. It has been so for a while now. Allemansrätten is the concept of every man's right. In short this centuries-old tradition in Scandinavia where people can roam and wild camp anywhere. So long as one does not disturb or destroy the environment. With a dramatic rural landscape and an ever-more exciting food scene, Oslo appears to embody those concepts. Oslo appears to be the coolest scandinavian city.
When i left home for Oslo, i was in turmoil. I had reached a milestone in my life that requires me to think differently. I was feeling very sorry for myself. Needed to escape in order to reframe my thoughts. Here in Oslo i am completely out of my comfort zone. I am learning to navigate with severely reduced daylight. I am learning to love bitterly cold weather conditions. Traveling solo is helping me remove my head from my ass. It is helping me do something meaningful for myself. So off i went for the land up north. Off I went to explore this place that is ranked amongst the top happiness index. The OECD better life index
Swapping stories and learning from strangers in the coolest Scandinavian city
My exploration of Scandinavia starts in Norway right in the midst of winter. In Geilo i get to experience the surreal ice music festival. I have been roaming Oslo for a while now, taking in the culture and atmosphere. Scandinavian design; Café culture; Dramatic landscapes at every turn. The cosmopolitan waterfront. I spent an amazing half day pottering around Vigeland Park where the various stages of life from birth to death glow. The first part of this adventure is here. My exploration continues; I need to experience more.
It is dark outside. The air today is the coldest it has been. Whereas here in the coffee shop it is cosy. I almost scald myself as i wrap my hands around my mug of hot chocolate. I am sipping slowly; swishing it around my mouth as i hold it there for a while. My neighbour is reading a book about Scandinavian design. Hi I mutter. He is Swedish now living in Oslo.
For the next 3 hours we get to swap stories and i get to learn about his personal journey. He is very generous and provides me with insight about the city. I get to understand the strong café culture here. The apparent coldness of Scandinavians that is the complete opposite of how friendly they are. The solidarity towards one another. Scandinavian architecture. I like to think that we both learned from each other.
Intimate and mindful
On the street is a tangle of muddled noise; Cars; laughter; bicycles horns. Whereas the first days here i was filled with this strong desire to absorb all i can of Oslo, i am now enjoying this slowing down part of the journey. I am therefore thoroughly taking in the people; The places and experiencing their culture.
Walking around Oslo feels intimate. It is also cosmopolitan. The city feels as bikeable as Amsterdam. As edgy as East London. My excitement grows as I leisurely saunter from one borough to the other. Discovering charming little squares. Character filled buzzing hangouts. Walking here appeals to me because it's the laziest adventure there is. Yet the most rewarding as it is also proving to be a mindfulness adventure. There's something truly captivating about the serendipity of this city. Oslo is really showing its coolest Scandinavian city colours.
The beautiful madness of Mathallen
The Akerselva River area in East Oslo. Slowly I make my may towards the former industrial area Mathallen in Vulkan. All the way through i am learning to quiten my mind. Be more present. To truly slow drown. Mathallen is a temple dedicated to food. The minute I walk in, the space is totally blown. Wow. I stand there and my feet sink into the ground. Stalls selling pies. Seafood; Cheese; Beer. Scandinavian bread. In other words everything about food.
Mathallen is the base camp for local products; This is the place where local get together. My ears pop. My eyes widen. The ballet of people is overwhelmingly exciting. In short this is my kind of place. The one that gets me by my core; By my soul. Here it's all about the experience. The whole Vulkan area is loaded with cute clothe stores as well as cafés.
Edward munch's painting the scream is set in Oslo. So off i went to ekeberg park in an attempt to capture the view that inspired the artist. It's a steep walk. The dying sun is falling from the sky as darkness erupts. I am having issues getting used to darkness falling so early. 5pm feels like 10pm. The cold air tightens its grip around my face as i enter the grounds of Akershus Castle. The skies are dark. The castle walls and trees, streaked with golden light casted by lamps glimmer in pools of light and dark. Their shapes dancing like ghosts.
The coolest Scandinavian city: as your mind may have imagine it
The night reveals the illuminated pathway in the courtyard overlooking Karpedammen. I wrap the soft wool of my scarf tighter around my neck and bury my head in the snug hood of my coat. Breathing deeply as i stroll the areas surrounding the fortifications. Inhaling the cold yet invigorating air. Aside from the huge historic past the castle has it fair share of ghost stories. I am strolling the grounds alone. This send shivers down my spine. Oslo however has one of the lowest crime rate in the world. This though does feel like a once in a lifetime odyssey.
It's funny how the mention of Oslo bring a smile on faces of people who have been there. On one hand it has this Scandinavian cool and calmness to it. On the other it is just as wild as the incredible panorama Norway is known for. And that is probably why i feel so at home here. I feel connected to the place. There are cities that are just as widely adored. Oslo however somehow is just unabashedly adored. The coolest Scandinavian city. Tranquil and pristine sometimes. Vibrant most of the times. "Scandinavia as your mind may have imagine it". For my next trip here, i plan on adventuring further into the fjord.
xoxo M. Let's share our travel inspiration