A tale of life after lockdown: the unexpected gift of an introspective journey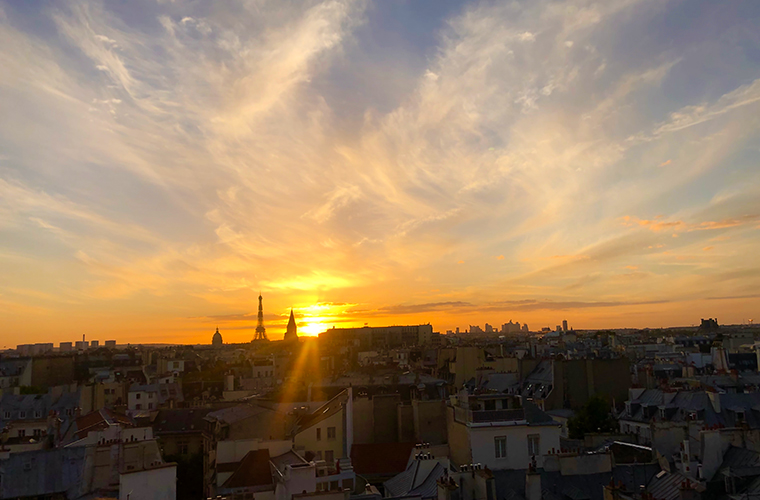 I often choose to be on my own and I was fortunate enough to travel solo; However, after spending 52 weeks in isolation during Covid-19 lockdown, i learned a lot about myself. About life. And i have a lot more to learn. Returning to "normality" after such a long period of isolation is a shock to say the least. These conflicting feelings of relief, anxiety, vulnerability are surprising. Hard to comprehend at times. This is my tale of life after lockdown.
Today is March 12th 2020. Our president is yet to speak about the Covid-19 roadmap. As of today though my colleagues and I are working from home until further notice. The weekend starts tomorrow yet i feel like staying indoors. The everlasting feeling of uncertainty of the last couple of weeks has been overwhelming. At time oppressing. I am therefore staying indoors. I am happy here. Hygge time. Time to rebuild and indulge in some selfcare before the new week starts. So that was my plan. However, little did i know i will be in self-isolation from then on. Just like most of my fellow french residents. In short like most countries in Europe and others worldwide. At a personal level though self-isolation is to last 52 days.
52 days of adaptation: from resistance to acceptance
The first three weeks are tough. Really though. Feelings that I have not experienced before. No new routine in one hand. No perspective on the other. In other words it feels like it is an utter chaos. A chaos i which i am unable to find balance. It feels like life has turned on its head. Literally. Particularly with the realisation that we are in this for a long ride. I have therefore been grieving a past life. A past life anchored in lifelong rituals. The last cinema. The last travel. That ultimate party. That last hug. The last time Time was taken for granted.
I have resisted and chosen the path of denial by counting down the days until normalcy would return. My only solace though i have come to realise is accepting i have no control over the current environment. I have no idea how things will turn out tomorrow. So, like many out there i join the cooking wagon. I focus more on my health. My education. A greater need to understand what is fulfilling and what is not. A need to regain control of some aspects of my life. Therefore begins a renewed faith in Carpe Diem. One day at a time. Live in the moment.
A tale of life after lockdown: trauma, gratitude, hope, fear
May 11th 2020. Lockdown is lifted. It has finally ended. On one hand it felt like lockdown might last forever. On the other it ended almost too soon. I had my new found routines. New rituals. My new found balance. I have created some sort of cosiness for myself. My bubble. Now what? How do i move forward from here? I am now looking at the equation social-work-family-me with a different set of eyes. This is a new found evidence. For instance I am now much happier with some daily routine. I am a huger; So i am looking at the way i interact with people differently. Mostly though going back to the old days is a thought i cannot contemplate. Or rather i do not want to contemplate. The journey to this point has been harshly confronting yet fruitful.
Being "free" again is a mix of emotions. Sadness; Joy; It feels surreal. I am rediscovering my neighbourhood. Rediscovering places in Paris. Delighting in the small things again like exercising further than the 1km radius from my flat. Planning small things albeit at a short term level is enough to give me energy. Despite the fact that I still cannot see my friends and family face to face. The fact that there are queues at food stores. Normalcy however i may envision it is not within reach yet. The prospect though has me feeling blithe. Out there, the ambient anxiety of the early days seems to have been replaced with some sort of elatedness.
Deeper emotional growth
Seeing all the buoyancy out there makes me happy for 2minutes. That happiness is soon replaced with feelings of anger and fear. Was it all a bad dream we collectively had? Did we not learn anything from that time in isolation? Why does it feel like life is back to how it used to be? This saddens me deeply. Although i am seriously questioning how comfortable i feel around others, i am mostly comforted in my belief that we ought to look out for one another.
It is surprising how having no choice but to create a new reality can become comforting. The routines in a tale of life after lockdown become endearing. The somehow predictability of some parts of the day surprisingly is, well, nice. As much of a shock as returning to normal life is, it is the most beautiful thing. Will there be a Covid-19 lockdown season 2? I hope not. Only time will tell.
The most important though for me is that ultimately, more fulfilling alternatives to my life pre-lockdown do indeed exist. Change is difficult but rewarding. "Changes is how we think, behave and relate to one another-some deliberate but many made unconsciously, some temporary but others potentially permanent-are already coming to define our new normal". Undeniably I have changed because "pain runs deep, but so does resilience".
xoxo M. Let's share our travel inspiration