2020 covid-19 Christmas: Have Yourself an extra special little Christmas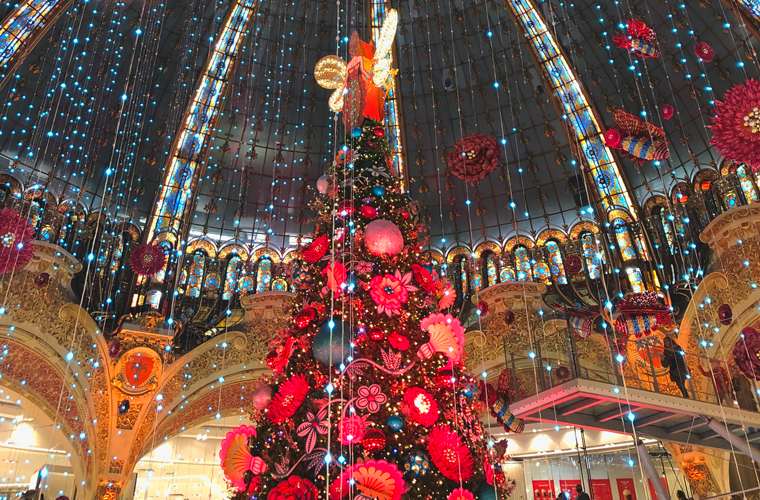 "Have yourself a merry little Christmas" sang Judy Garland. And today ever more so, the more things change, the more they remain the same. Never did we conceive we will ever need an authorisation to be able to move across our country. Let alone see our loved ones. Or live with a curfew. As a result Covid 19 has put something of a damper on the festivities. Yet, there are many, many ways to celebrate the gift of happiness. Hoping this year will be a gift of omen, have yourself an extra special little Christmas.
There is no doubting that this year requires a different mindset. Then again, everything is different this year. Am looking at you Covid 😉 For most of my friends, this will be their first year celebrating without their families. None of us is thrilled about it to say the least. I grew up believing that Christmas time was not a period like any other. That is to say that Christmas day is not just a day like any other day.
Tis the year for improv for Christmas and New Year's eve
I spent my first solo Christmas a few years back due to work obligations. So like many who are forced in this situation, i choose to ignore the festive season. Rather i tried and failed miserably. As a consequence, the one think i bitterly remember is the more you try to steer clear of festivities at this time of year, the more it nags you. So, as some us around the world this year are planning what we think is an imperfect Christmas, i do wonder, Is it really that imperfect? Does it have to be?
After reading this survey the need to celebrate is even stronger for me. I am convinced it can be thrilling. After all, if there is one thing 2020 has taught me in these dire times of monotony, it's indeed how to entertain myself. How to nurture my most precious: me. How to "break" the boredom. Maybe 2020 Covid Christmas is our chance to celebrate differently.
Surviving lockdown season one alone got me to truly recognise my inner strength. This year, in keeping with the need to continue nurturing myself, i crave grandiosity. Not any grandiosity though. I crave the one brought by the warmth of the festive season. In short the one brought by sharing kindness. Above all though, craving kindness over Christmas and that new found strength are not antinomies. It is not pathetic either. It is quite the opposite. In other words it is uplifting.
Have Yourself an extra special Little Christmas
On Christmas eve i watch sir David Attenborough's testimony. Put my favourite movies on as i slowly relish my two glasses of Rosé wine. A carefully self-prepared finger buffet completes the picture. Favourite appetisers. Checked. favourite macarons. Checked. Embracing this self-indulgence feels empowering. This is the year for that extra special little Christmas. This is the year for a different kind of festive season.
On Christmas day, my orphans friends and I fully embrace the holiday spirit as we spend the afternoon and evening nurturing ourselves together. We cook a turkey-less meal as we sip champagne and swap stories. We sip more wine. Laughter fills the air as unity flourishes. We embrace the french Christmas tradition of "buche glacée" (a yule log made of different flavours of ice cream). We sip even more bubbly, grateful that our imperfect Christmas is nothing short of what we were all craving. The magic of Christmas spirit. Kindness.
Abandoning past Christmas scripts and improvising
I cling to that quiet euphoria as New Year Eve rings. My wants are simplified. I spend New Year's eve with a dear friend and a friend of hers i have never met before. We have a three woman dance party singing Bon Jovi's It's my life and Mariah Carey's All i want for Christmas at the top of our lungs. We welcome 2021 shouting Happy New Year from the balcony to an eerily empty street below. No one echoes our cheerful cheers. An all nighter New Year's night with deep conversations that inspire. No matter what the future holds for us we know we will always have this night. And this to me is perfect. 
It has been a year that has both been really long and gone very fast. In the stillness of the festive season I sorely missed my family and i gained closeness with my friends. Above all I was not alone. For me, the secret to having yourself a lovely little Christmas lies in abandoning past Christmas scripts. Jumping right in there with our funniest and kindest self first. Lockdown taught me i have myself and i ended up falling in love with my weird self again. Chiché i know. The absolute truth nonetheless. 2020 Covid-19 Christmas taught me to improvise. Because the hardest-won happiness is the most precious. In addition, it tastes the sweetest.
xoxo M. Let's share our travel inspiration