Why i purposely choose to explore: challenge and joy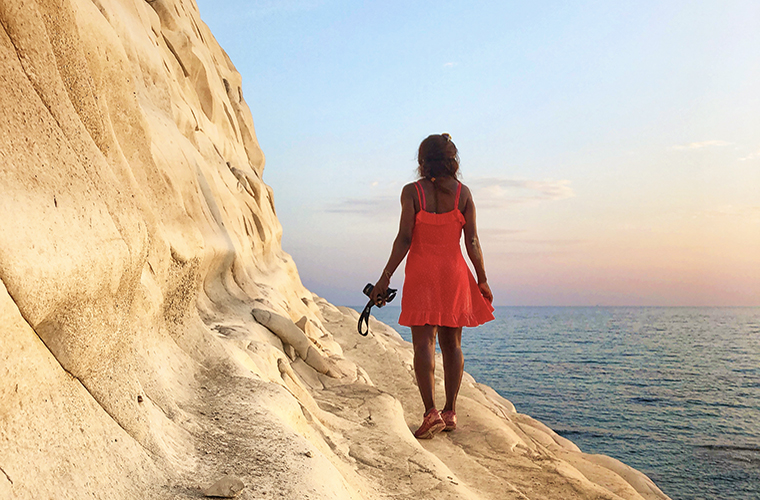 Why i choose to explore? How did I get into exploring? I can't really say I grew up surrounded by travellers. I did read a lot of books though. Watched an incredible amount of documentaries. Ushuaia and anything by Sir David Attenborough fed and still feed my imagination. Mostly am a keen walker. A keen hill walker. The Brecon Beacons remains one of my favourite places. 
I find it hard to truly express with words how i think travel has always been in my blood. To start with it is very dear to my heart. I enjoy the experience of being and experiencing traditional local life. I am not a local and I do stand out. Being in a foreign country is not that easy. Particularly as a solo female traveller. In many places I am often the only black female. In other words I can see those fleeting or sustained looks. As a result I do feel quite alien. Yet it is that that makes it an amazing experience. It brings up conflicting emotions of thrill and self awareness. These feelings foster the need to explore further and deeper. Although sometimes also the need to run far away to be honest. Far far away!
I feel so grateful for being able to connect with a local
Often I end up being quite bold and talking to people. You have to when you are travelling solo. I've always believed in what I was trying to achieve when i go away. On a personal level of course. I remember an explorer saying that he chooses to believe that locals are not going to be annoyed with him trying to get to know them. And i profoundly agree with that. One hundred per cent. And for the ones that did dismiss him that's fine. I do abide by that too.
I feel connected to so many places: i feel British; French; Cameroonian; I feel Marseillaise, I am a Kentish girl; Parisian; I feel European; All of this granted make a hell of a lot of connections. As a black girl or bounty girl as some have labelled me, I have experienced racism. That feeling of we don't want you here is devastating. It is a feeling of you don't belong here. I was casted too ugly to be a princess once. And from the wrong country to be a flight attendant. That was the biggest blow to life i had envisioned for myself. I went back to Cameroon and was made to feel like a stranger. In a country where i have roots. Because I didn't speak my dialect fluently. Because my manners were too much those of a bounty girl. And the way i carry myself somehow indicates am not from that culture.
I choose to explore because it is devastating to feel you are adrift
Yet today despite that rejection, i feel strongly connected to some places. It has taken me a while to shake that mistrust. I did not want to carry that rejection. 
Exploring really gets me to stay out of my zone. I want to see what places and people really are like. Because connecting with people helps to make sense of things. A lot of things. It helps collect memories. It ciments them so that my mind is free to roam. My soul can find solace if needed. It fosters my personal growth. Helps understand my place on this planet. It helps with grasping the beauty of us as living creatures. And the beauty of this world. That's why i choose to explore.
In time, i have worked out what format of adventures i need so far. The format that feeds my craving for intensity and satisfy my need for exploration. As the say goes really you only know true passion when you are on the road. 
xoxo M. Let's share our travel inspiration