Postcard perfect Ragusa ibla of Sicily: between dry stone walls and impressive ravines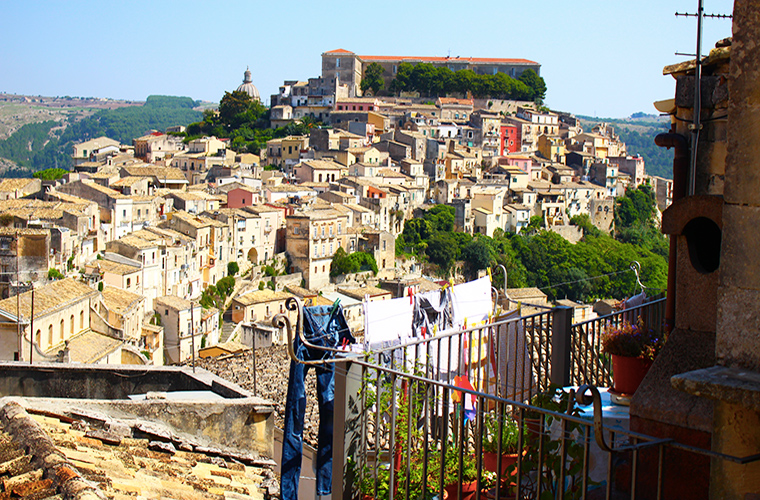 We are on a quest to explore postcard perfect Ragusa Ibla. It is located in the remote sun-drenched region of southern Sicily. Sun-drenched and unspoiled. From everything i have read this side of Sicily will quench any thirst of culture. In short, a concentration of sleepy hilltop towns that drive obsession.
I left Paris on a road trip journey that will take me to some of the most picturesque places in Sicily. Some emotions ruffling ones too. A lot of roads. Imperfect roads given the distances to be travelled. Conventional wisdom do warn against Sicilian driving. Even for confident ones. So with insight i do marvel on how we managed that.
Being on a road trip gives me freedom. In addition it gives me a "goal" as we know exactly where we want to go. We also know how we need to divide our trip. I have always been a big fan of road trips. However i find road trip is not the best format when you are solo travelling. And that is because am a people person. In other words i need to mingle. I find driving one's car alone isolating. So the inspiration behind this trip comes from the fact that i am travelling with my mates.
I have never been to Sicily before. And Sicily is not Italy as Sicilians will bluntly tell you. Nonetheless for most people still, Cosa Nostra and banditry (insert link to mafia post) equals Sicily. I therefore had this bitter sweet feeling lingering in me about this trip. And the shift came when I read the most fascinating article in the Guardian. It depicts how Sicily is evolving with a renewed pride in its culture. In short that did it for me. I just thought let's give it a shot.
Postcard perfect Ragusa Ibla: between hills, stones and deep ravines
Dry stone walls and impressive ravines surrounds Ragusa Ibla. And i mean impressive. The town nestles in Monti Iblei. We have all heard about the 1963 earthquake. It creates havoc in many of southern Sicily's towns. Ragusa is amongst the badly hit. As a consequence, the town is rebuilt on higher grounds. In addition the reconstruction follows the Baroque line of architecture. Baroque is very much "in fashion" then. However, the aristocracy refuses to move. They therefore constructs new buildings where the ruins once were. Hence today the distinction between Ragusa Superiore (the new side) and Ragusa Ibla (older one).
The drive into Ragusa Ibla feels like being part of a film. A series of hairpins sets the plot. Nothing so far has prepared us for the first view of the town. Picture a giant sandcastle sitting proudly on a huge rock. A blend of earthy colour similar to "light apple cider" hits the eye. Postcard perfect Ragusa Ibla looks like a set straight out of an old movie. And it a film set indeed as the Italian version of inspector Morse was shot here.
The tiny and winding stone streets are the perfect postcard image
The town literally spirals atop the hill. On one hand balconies are buttressed with baroque details. Ethereal laundry dance like figures overhead. Some balconies are adorned with such droll imagination i cannot help but smile. On the other local music gently floats out of an open window. A face pops out of an ajar door. Buonjorno i mutter brightly. Occasionally my enthusiasm is met with stone silence. Other times it is an inquisitive look. My difference does give people a reason to engage with me. Because ultimately there is so much similarities between us. Invariably people are curious. That's the beauty of it. In short that's what i like.
Postcard perfect Ragusa Ibla radiates romanticism and extreme sweetness. It is this mixture of soft colours and baroque curlicues. Sun faded shutters. Alleyways so narrow that neighbours could be whispering in one another's ear from their respective doors. So up and down we go as steps and stairways lay on top one another. Stone stairways that could be straight out of a Disney fairytale.
We loose our bearings as we navigate through the epic maze. Different treasures in every corners. In short history here shine like the morning sun.
Unspoilt traditions and secretiveness
I am diverted by the glimpse into someone's balcony. A black-robed grandmother's head pops out of the open door. I smile and gesture towards the balcony. She shakes her head up and down. Smiling i move further in towards the balcony. My smile turn into a wider grin. The grandmother's terrace overlooks one of the most beautiful panorama. The other side of town sitting proudly on its rock. The view with the morning sun is beyond phenomenal.
I tilt my head left and right to capture the panorama. A motorbike seats proudly on the balcony on my left. I cannot help but wonder how the residents got it here. On my right a hanging carpet barely flaps with the gentle wind.
The warm earth-coloured roofs gleam under the morning sun. The bright yellow and red facades radiate warmth. The contrast with the cloudless sky and green landscape is the most epic view. The buildings hangs proudly at the edge of the ravine and defy gravity. The church poses majestically atop. It's like a jewel mounted on a ring. With a healthy dose of serendipitous. There is so much substance to it. In other words because the village seats so high it makes it all the more fascinating.
Sight; Sound; Smells. Attitude. To sum up this feeling of unspoiled tradition mixed with secretiveness inspires obsession.
You can follow the next chapter of this Sicilian adventure here.
xoxo M. let's share our travel inspiration